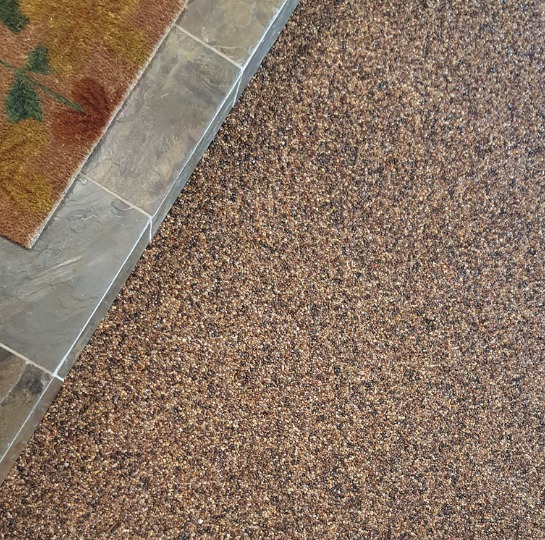 Epoxy Floors
An incredibly durable floor finish designed to protect floors and improve safety, epoxy is a great solution to enhance an existing slab of concrete.
Epoxies are known for their excellent adhesion, chemical and heat resistance properties. With an epoxy coating, you can help protect your floors from wear and tear, moisture and abrasions without spending as much as you would on resurfacing.
Epoxy coatings come in a wide variety of colors and can be mixed with a variety of aggregates for an unlimited spectrum of colors and one-of-a-kind designs.
Expoxy Coating Application is Great for:
Commercial applications
Garage Floors